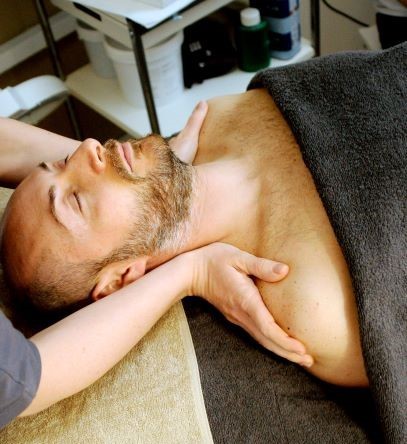 For each massage, we'll discuss your goals, injuries/illnesses, preferences for pressure, etc to create a perfect plan that meets your individual needs.
Custom Massage
This massage will combine Swedish relaxation techniques, Deep Tissue, and Myofascial Release to address your individual needs- whether it's pain relief, recovering from an injury, managing stress and anxiety, or to maintain your overall health and wellness. Warm heat packs and aromatherapy will also be included to enhance your session.
30 min $50 60 min $80 90 min $110
Custom Massage with CBD
This custom massage will also incorporate a high quality, organic transdermal CBD balm. This CBD balm will be used on specific areas in order to reduce inflammation, muscle tension and pain, joint pain, headaches, etc. Please check with your doctor if you are pregnant and/or breastfeeding, taking blood thinners or on medication for high blood pressure or seizures as CBD may affect the absorption of your medication. Learn more about CBD and it's benefits.
30 min $55 60 min $85 90 min $115
Pregnancy Massage
This massage will help ease the common discomforts of pregnancy as well as decrease stress and help the mama-to-be RELAX. Pregnancy massage enhances the function of muscles and joints, improves circulation, and relieves mental and physical fatigue as well as help prepare for labor and provide nurturing emotional support.
30 min $50 60 min $80 90 min $110
Reflexology
Reflexology's origins date back to ancient China, Egypt and India. It's based on the principle that there are small and specific areas of innervation in the hands and feet that correspond to specific muscles and organs in the body. By applying pressure to these points, we can bring balance and rejuvenation to the body.
30 min $50 60 min $80 90 min $110